Offering Keynote Talks with Guided Wellness Introspection
Click on the image to listen to interview
Brief Clip of Dr. Julie Cappel interviewing Dr. Elisabeth Lava about being a mental health advocate while chairing a committee of a six county regional public health partnership in Colorado:
Full Interview of Dr. Lava by Dr. Julie Cappel is available at: Mental Health & Spiritual Growth Interview with Dr. Julie Cappel
Dr. Stephan Neff of Steps to Sobriety; Into the Light Podcast:
"Mental Health & Spiritual Growth are Intertwined - Healing through that Paradigm"
Dr. Neff starts the interview about Dr. Lava's path of being an infectious disease expert before and during the pandemic, health department director, mental health advocate and then becoming a holistic coach. Two scientists bantering and "nerding out" a bit for the first third of the interview, followed by banter about how the intertwining of physical, mental and spiritual health on a population and individual level.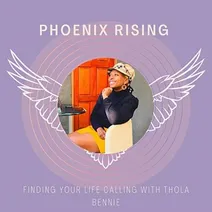 Thola Bennie interviews Elisabeth how an awakening can help one find a new life purpose. On this episode Elisabeth walks Thola's listeners through her story as she explains the difference between a "spiritual emergence" and a "spiritual emergency" and why life coaches should collaborate with mental health professionals in helping individuals who are going through a challenging spiritual opening.
Thola's podcast aims to help people find their life purpose through motivational talks by the host who is a life coach, and through interviews that she conducts with other people who have been successful in following their life purpose.
Gemma Nice of EasYoga interviews Elisabeth on how meditation and yoga can improve relationships and wellbeing. If the link does not work for you, visit: Apple Podcast link or Soundcloud: Soundcloud recording
Discussion on Spiritual Emergence & Emergency
(an interview with KOTO in Telluride, CO)
Click on image below to listen on SoundCloud:
Interview of Elisabeth with KZMU in Moab, Utah
A chat about the list of resources in her book about spiritual emergency, her meditation workshops, and her love of the Moab community.
https://soundcloud.com/elisabe...
Rob Actis interview of Elisabeth on Extreme Transformations
https://www.blogtalkradio.com/lifetransformationradio/2022/04/15/there-is-a-great-need-with-elisabeth-lava

Also available on YouTube: https://www.youtube.com/watch?v=NfqDxz-CVrI


Calling all Medical Professionals, Veterinarians and Public Health Workers!
How many of your clients or patients are struggling with mental health challenges?
Do you know how to recognize staff members and colleagues who are at risk of suicide?
Do you and your staff know how to wrap around each soul in need and connect them with the appropriate resources?
Do you know how to take care of your own mental health while facing the challenge of practicing medicine?
Do you have mental and spiritual tools for deep self care during the pandemic?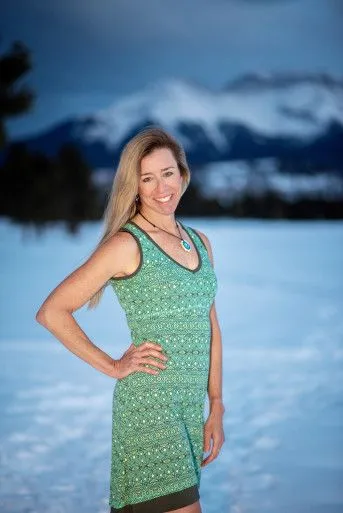 ---
Per a 2018 Centers for Disease Control & Prevention report (https://www.cdc.gov/media/releases/2018/p1220-veterinarians-suicide.html): "Veterinarians in the U.S. are at an increased risk of suicide, a trend that has spanned more than three decades, according to a new CDC study published in the Journal of the American Veterinary Medical Association (JAVMA)external icon. The study is the first to show increased suicide mortality among female veterinarians. Female veterinarians were 3.5 times as likely, and male veterinarians were 2.1 times as likely, to die from suicide as the general population. "

Elisabeth is available to speak to gatherings of veterinarians and healthcare professionals, about the importance of how to speak to clients, patients, staff and colleagues about mental health challenges, and how to connect those souls with resources they need.
As a veterinarian, health and life coach, former health department director, and advocate for reducing stigma around mental health challenges, she has coordinated regional work on integrating mental health into clinical and community settings in collaboration with health departments, mental health centers, local hospitals, and primary care clinics. She is honored to speak at your next conference on these topics and what resources are available for healthcare work settings to address these important issues.
To learn more about the other services that she provides, please view "Work with Me" in the menu.