Transformative Coaching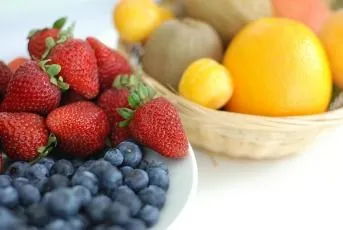 Are you struggling in a tough midlife transition?
Feeling stuck?

Feeling overwhelmed from unsettling times?
Longing to feel great in your body — but not able to find time to take care of your health?
Elisabeth can help you accomplish your goals in a way that's empowering and exciting.

Whatever you're seeking in life... better health or fitness, greater work/life balance, a change in career, a long-term soulmate, or to go deeper into the spiritual path that's best for your soul …
Elisabeth will support you to find inner joy and peace, to step fully into who you're meant to be and expand into the life you were designed to manifest.
"Elisabeth took her time with me and was able to develop a unique plan to help me focus where I wanted to be. From the beginning she was attentive and listened to all my concerns, while giving me constructive feedback. I have recommended her services and I would recommend her services to anyone seeking out for guidance or next steps in life. She helped me create goals that are measurable and achievable goals." - Tom Bidot, Medford, Oregon

"Elisabeth went through a brutal transformation, a brutification really, and emerged a powerful healer to support others with their return to wholeness." - Ben Tanzer, Coach, Storyteller, HEFT Creative Strategies
As an integrative, holistic coach, Elisabeth is a guide and mentor here to empower you and provide ongoing support and guidance.
She will help you set goals and make sustainable changes to improve your health and happiness.
As your coach, she will listen carefully and will navigate the world of contradictory nutrition, health, and life advice together to find what truly works for you.
She offers active coaching through breathwork, meditation and moving together in nature.
---
Together we will:
Connect the dots between who you are and who you want to be
Create your personal blueprint
Decipher your body and spirit's unique needs
Set your personal goals and work towards sustainable change
What you get:
Two 50-minute sessions per month
Email support between sessions
Simple healthy recipes
Handouts or a book specific to your needs and goals
For 6 month clients, I offer online yoga and meditation classes every other week that is adjusted to your specific needs
You have the power to live your life to the fullest.

Elisabeth will show you how and help you "bee" your truest Self. It's time to spread your wings and soar into your divine nature.
To decide if health, life, or spiritual coaching is right for you…
You are invited to schedule a free initial "Bee True You" consultation with Elisabeth.
"We'll discuss your current health and lifestyle to determine how I can best support you in achieving your goals."
What are you waiting for? Let's do this!